SNA experts will discuss varied retort technologies used within the pet food industry at Petfood Forum in Kansas City from May 1–3. They will additionally introduce visitors to SurdryUP, the company's new aftermarket program that provides free machine analysis for Surdry retorts installed within the U.S., Mexico and Canada.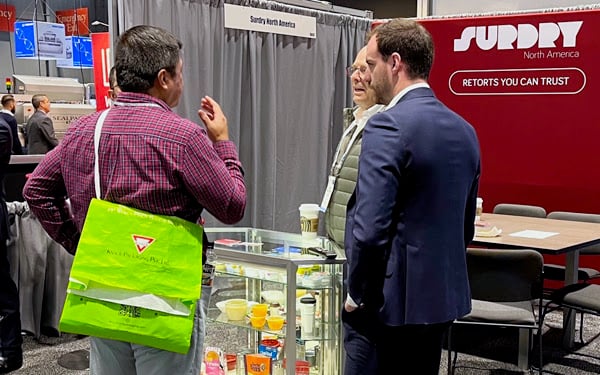 SNA will present its innovative retort technologies at this year's Petfood Forum in Kansas City, Missouri from May 1–3. A team of SNA experts will be at the Kansas City Convention Center at Booth #2733 to meet visitors and discuss how Surdry's reliable, durable equipment increases pet food production efficiency.

Visitors will additionally learn about SNA's new aftermarket program, Surdry Uptime & Preventative (SurdryUP). SurdryUP offers an annual, complimentary Machine Performance Analysis (MPA) from SNA technicians for all Surdry retorts installed within the U.S., Mexico and Canada to help minimize unexpected machine downtime. SNA technicians identify parts that need replacement, review inventory levels, make recommendations for best maintenance practices and suggest operational improvements for increased performance and safety.

"It's SNA's first time at Petfood Forum as an exhibitor. We are beyond excited to meet our customers in person and chat with colleagues in the pet food industry," said Adriana Farris, product manager at SNA. "Retorts play a crucial role in meeting the increasing demand for longer pet food shelf-life expectancy. Petfood Forum is a great place to showcase Surdry's innovative technologies and how they help produce high-quality, safe food for our pet-loving customers."

Petfood Forum is an opportunity for pet food professionals from around the world to network, exchange ideas and conduct business with the industry"s leading pet food manufacturers and suppliers. The event started in 1993 in Illinois where it was hosted for over two decades. In 2015, it debuted at the Kansas City Convention Center where it has been hosting its annual shows since.