Experienced and quality technical support will save you a lot of problems, from the moment of installation and throughout the retort's useful life. Having a good technical service is highly recommended, as it will lead to cost savings in many respects, related to productivity, energy efficiency and the lifetime of the equipment.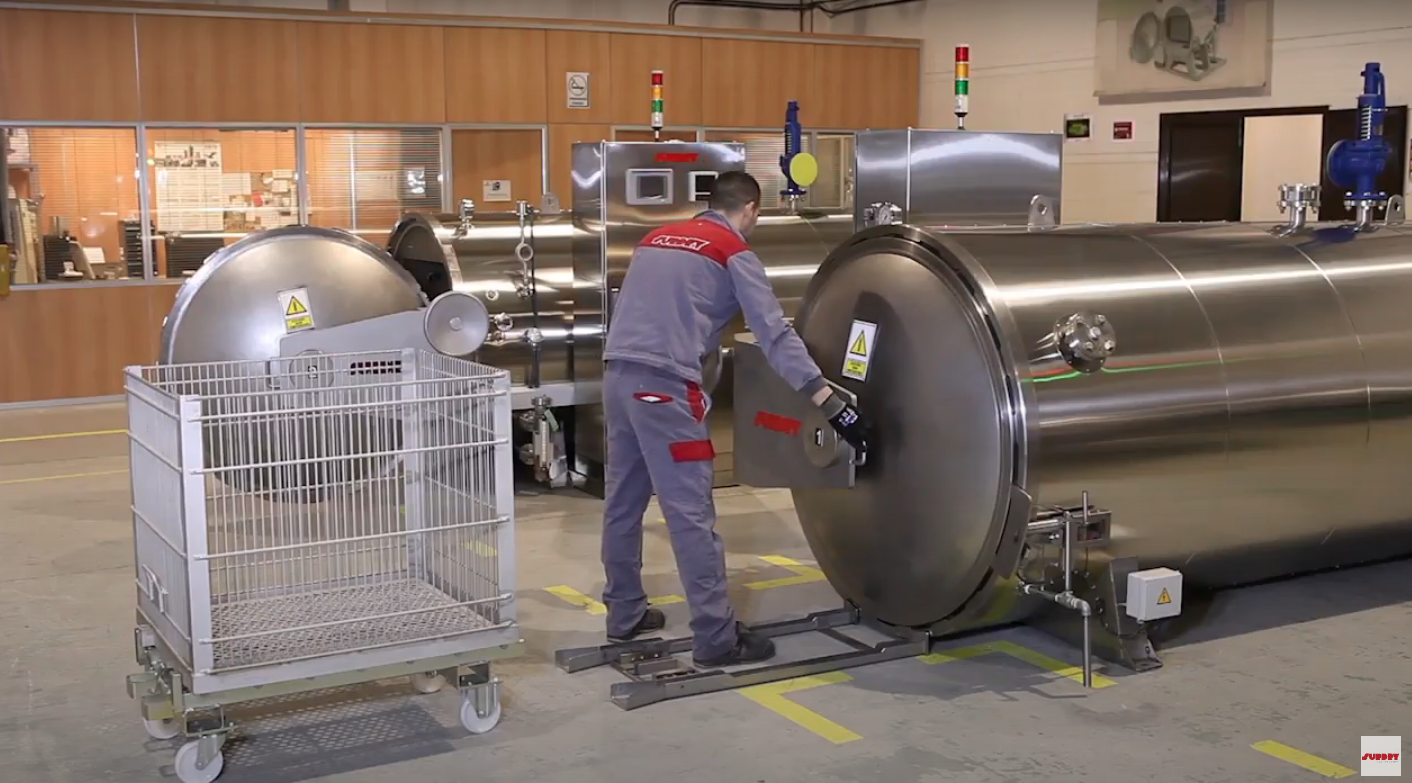 An expert professional service offers the following benefits:
Proper installation and commissioning of the retort is guaranteed
The equipment must always be installed by qualified personnel and the manufacturer's instructions must be strictly followed. If it is not done correctly, serious problems are likely to arise, such as an inappropriate utilities, which will lead to the stoppage of equipment, or risks to people and the installation related to burns or falling loads.
A good technical service will offer guidance for proper installation and commissioning either in person or remotely. It will also provide recommendations to adapt the retort to service conditions and the prevailing legislation.
Losses and delays due to failures will be avoided
Failure in the equipment may be a result of a wide variety of causes, often for reasons beyond the retort. Faults may arise from incidents and alterations in the utilities and discharges, as well as a result of improper loading and unloading procedures.
The root of the problem is often difficult to detect, which is why it is important to have a specialized support service. A technical team experienced in sterilization technologies will be able to analyze the situation and provide a solution remotely, hence saving time and costs.
Stoppage times will be reduced
Unscheduled stoppages entail high costs: production is delayed, delivery times are not fulfilled and the product quality may even be jeopardized, so it is vital to reduce them as far as possible.
The most effective way of reducing stoppage times is relying on a quality after-sales service. With a reliable stock of spare parts, distribution centers nearby and a good on-line repair service, the impact of stoppages will be significantly reduced. A quality technical service must be capable of responding within 24 hours.
The useful life of the equipment will be extended
Preventive maintenance is the most effective tool to avoid stoppages and to increase the lifetime of the retort, which explains why it should be integrated in day-to-day activities. Specialized technical services offer on-line support in preventive maintenance, through the retort's software. They will also advise on regular actions to be performed by your on-site staff to ensure the optimum functioning of all equipment.
Problems in international markets will be avoided
As retorts are pressure equipment, they are subject to specific regulations that vary according to the country where they are located. Furthermore, sterilization processes for food products should also comply with food safety and quality legislation in each territory. Therefore, it is advisable to have expert guidance in these aspects at a European level and in markets to which you wish to export your product.
Technical services specialized in retorts will be capable of providing guidance on the regulation that affects your business area, so that you can operate trouble-free in any market.
Ongoing improvement processes can be fostered
A quality technical service not only responds in terms of maintenance and trouble-shooting, but it also offers advice to improve sterilization processes. This type of services include support from experts in heat treatments, rental of pilot retorts to test new products and assistance to apply energy saving systems.
Relying on a technical support service of this type will enable you to permanently guarantee the quality of your product and apply small innovations or improvements to processes in order to increase efficiency.